Certified Nurses Aide (CNA or STNA)
Century Park Associates
Job Description
Sign-on bonus and flexible scheduling available. Apply today!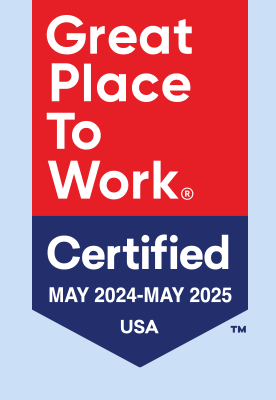 Purpose
The CERTIFIED NURSES AIDE / CNA (STNA-State Tested Nursing Assistant) delivers routine daily assisted living services through interpersonal contact focused on maximizing residents' individual capabilities in accordance with all laws, regulations and Century Park standards. Reports to Resident Care Director.
Working Conditions
Attends and participates in continuing education programs
Works in department as well as throughout community
Subject to frequent interruptions
Involved with residents, associates, visitors, government agencies/personnel, etc. under all conditions and circumstances
Subject to hostile and emotionally upset residents, family members, etc.
Works beyond normal working hours, on weekends and holidays, and in other positions temporary as necessary
Subject to falls, burns from equipment, odors, etc. throughout the workday
Possible exposure to infectious waste, diseases, conditions, etc., including exposure to the AIDS and hepatitis B viruses
Education and Experience
Must possess a high school diploma or equivalent
Must be a graduate of a State-approved CNA program
Must be currently certified/registered in applicable state. Must maintain an active certification in good standing throughout employment
One (1) year experience in senior services preferred
Must have CPR certification upon hire or obtain during Orientation. Certification must remain current during employment.
Specific Requirements
Must have patience, tact, cheerful disposition, and enthusiasm as well as a willingness to handle difficult residents
Must possess the ability to make independent decisions when circumstances warrant such action
Must be knowledgeable of nursing aide practices and procedures as well as the laws, regulations, and guidelines governing nursing aide functions in an assisted living community
Must perform efficiently in all applicable competence areas
Maintains professional working relationships with all associates, vendors, etc.
Maintains confidentiality of all proprietary and/or confidential information
Displays integrity and professionalism by adhering to Century Parks' Code of Ethics and completes all required compliance training
Primary Job Responsibilities
Below is a description of basic job duties though other related duties may become necessary as directed by supervisor.

Assists residents with activities of daily living as designated in care plan (i.e., dressing, toileting, hair care, bathing)
Reads 24-hour log at beginning of shift
Makes routine rounds as scheduled and checks with residents to ensure care needs are being met
Assists residents with clothing choices appropriate for the day's weather, clean and stain-free
Assists with incontinent residents, routinely checking clothing and linens to keep residents clean and dry
Assists residents during meal times in the dining area
Encourages residents to participate in activities
Reminds residents of daily dental care and shaving if applicable
Shampoos hair weekly if not done by beautician
Makes beds daily
Prepares residents for activities, meals, appointments, etc.
Delivers meals and assists with set-up or feeding as needed
Verifies residents are present for meals and checks on those not attending unless notified otherwise in advance
Cleans up spills by residents and alerts housekeeping for follow-up
Reports all changes in resident conditions to Nurse, Resident Care Director or Executive Director
Welcomes new residents and assists with adjustment to community
Assists residents in unpacking, storing, labeling and inventorying belongings upon move-in
Assists residents with packing belongings when being transferred
Compliant with infection control guidelines
Essential Functions
Must be able to respond to call lights promptly
Must assist with evacuation of residents and supports residents in times of crisis (i.e., natural disaster).
Must deliver quality services to residents
Must be able to accurately document and chart residents care
Must be able to assist residents with baths, showers, personal grooming, feeding, and toileting
Must be able to lift, turn, move, position and transport residents
Must be able to communicate and function in an interdisciplinary team
Must exhibit excellent customer service and a positive attitude towards residents
Must be able to read, write, speak and understand the English language
Must practice regular and predictable attendance
Must follow company policies including harassment, code of ethics, complaint procedures, safety, sanitation, confidentiality, dress code and resident rights
Must be able to concentrate and use reasoning skills and good judgment
Must be able to sit, stand, bend, lift, push, pull, stoop, walk and move intermittently during working hours
Must be able to lift 35 lbs floor to waist, lift 35 lbs waist to shoulder, lift and carry 35 lbs and push/pull 35 lbs
Jobs from the Organisation
NaN