Lifestyles Coordinator
Century Park Associates
Job Description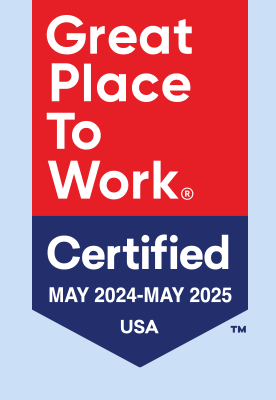 Position Summary
The Lifestyles Coordinator assists Lifestyles Director in implementing quality activities for residents ensuring recreational, physical, intellectual and social needs of each resident are met in accordance with all laws, regulations and Century Park standards. Reports to the Lifestyles Services Director.
Qualifications
Must have high school diploma or equivalent
Valid commercial drivers' license (CDL) in current state with clean driving record preferred
Prior experience with seniors preferred
Primary Job Responsibilities
Assists Lifestyle Services Director in implementing quality activity programs including weekends and evenings
Assists residents directly in Lifestyle Services
Assists with planning monthly Lifestyle Services calendar
Communicates monthly calendar of Lifestyle Services to residents and staff
Assists volunteers to help with Lifestyle Services
Welcomes and assists new residents with adjustment to community
Encourages Lifestyle Services geared toward residents' abilities and interests ? involves residents and families
Encourages social involvement through outings and events: shopping, sightseeing, scenic, parks, dining out, sports events, drama/theater, etc.
Encourages intellectual and educational development thorough literature, lectures, movies and cultural events
Encourages entertainment and personal development through hobbies, music and crafts
Encourages wellness and healthy lifestyle through exercise programs
Encourages spiritual fulfillment through religious based activities
Observes resident's attendance, mood, behavior, involvement and notifies Lifestyle Services Director of concerns
Additional Requirements
Must enjoy serving seniors
Must demonstrate excellent customer service and hospitality
Must demonstrate trustworthiness and dependability
Must work efficiently and effectively with little to no supervision
Must demonstrate effective written and verbal communication skills
Must be able to receive and resolve complaints graciously
Must be aware of the department's role in marketing and public relations
Must always be in proper attire and well groomed
Displays integrity and professionalism by adhering to Century Park's Code of Ethics and completes all required compliance training
Who We Are
At Century Park Associates, we are dedicated to creating an enriching lifestyle for our residents and a rewarding work environment for our valued associates. We take pride in providing an atmosphere where relationships of trust, leadership and personal ethics are not only valued, but expected of all our associates. Our "people come first" approach ensures that excellence, respect and outstanding service are apparent in all we do as an organization. We believe in caring for and loving our residents and strongly support their ability to continue growing, learning and contributing. Every day, team members at Century Park Associates choose to go beyond their job descriptions, exceeding expectations, on behalf of their residents. They have learned that those who go the extra mile receive rewards happiness of heart and peace of mind.
Jobs from the Organisation
NaN