Transportation Coordinator/Driver
Century Park Associates
Job Description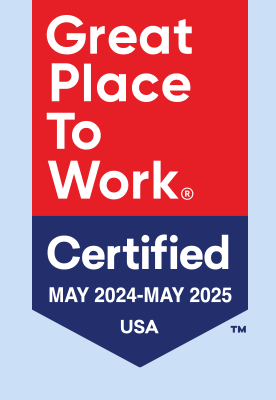 Position Summary
The Transportation Coordinator/Driver loads, transports, and unloads residents safely for personal errands, medical appointments and activity outings in accordance with all laws, regulations and Century Park standards. Reports to the Lifestyles Services Director.
Qualifications
Must be high school graduate or equivalent
Must have valid commercial drivers' license (CDL) with P endorsement in current state with satisfactory driving record
Prior experience with seniors preferred
Primary Job Responsibilities
Delivers transportation services in a pleasant manner for the residents' enjoyment
Transports residents safely and timely to planned community activities and personal appointments
Assists residents with boarding and de boarding vehicle especially those with special needs
Demonstrates safe driving techniques to protect our residents
Tracks mileage in vehicle log
Maintains receipts for vehicle expenses
Writes up charge slips for billable transportation provided to residents
Responds proactively to prevent resident injuries during transporting
Completes routine maintenance for safe operation of vehicle (i.e., fluid levels, oil changes, checking tires)
Maintains vehicle maintenance log
Reports any non routine maintenance needs to Executive Director for prior approval
Keeps vehicle's interior and exterior clean and safe to reflect well on community's reputation
Represents the community in professional manner during outings and/or appointments
Works cooperatively with other departments (i.e., Sales, Lifestyle Services) to plan and execute special events
Complies with all Department of Transportation (DOT) standards as required for drivers of vehicles over 10,001 lbs and transporting residents including CDL license
Additional Requirements
Must complete pre inspections before use of vehicle
Must be able to monitor regular maintenance (oil changes, tire rotations, etc.)
Must be able to make independent decisions when circumstances warrant such action
Must demonstrate excellent customer service and hospitality
Must demonstrate trustworthiness and dependability
Must perform proficiently in all competency areas including but not limited to: transportation responsibilities, resident rights, and safety and sanitation
Maintains confidentiality of all proprietary and/or confidential information
Must understand and follow company policies, including harassment and compliance procedures
Must be able to receive and resolve complaints graciously
Must always be in proper attire and well groomed
Displays integrity and professionalism by adhering to Century Park's Code of Ethics and completes all required compliance training
Who We Are
At Century Park Associates, we are dedicated to creating an enriching lifestyle for our residents and a rewarding work environment for our valued associates. We take pride in providing an atmosphere where relationships of trust, leadership and personal ethics are not only valued, but expected of all our associates. Our "people come first" approach ensures that excellence, respect and outstanding service are apparent in all we do as an organization. We believe in caring for and loving our residents and strongly support their ability to continue growing, learning and contributing. Every day, team members at Century Park Associates choose to go beyond their job descriptions, exceeding expectations, on behalf of their residents. They have learned that those who go the extra mile receive rewards happiness of heart and peace of mind.
Jobs from the Organisation
NaN